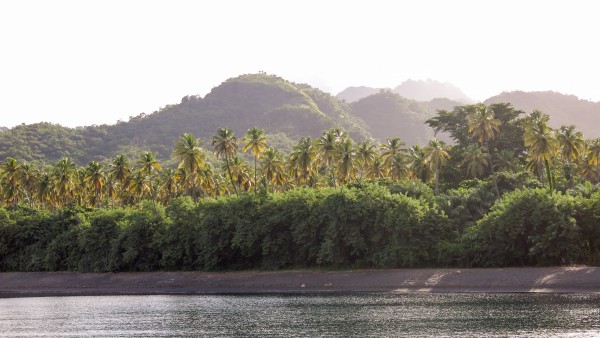 Barefoot Sailing

Think about quietly sailing over warm and calm aquamarine water on your smooth and stable catamaran sailing yacht.

Your crew anchors the yacht so you can dine in a secluded bay lined with coconut trees.

While waiting to be served your next meal, you are overlooking a remote tropical island with volcanic black sand beaches, your mind drifts as you ponder "How many shades of green are there?"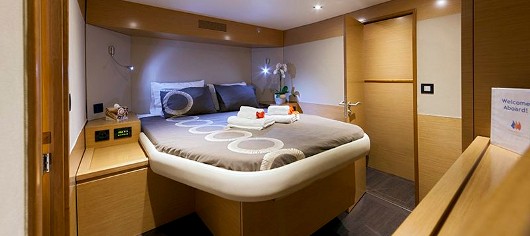 Every meal has an oceanfront view that changes multiple times every day!

Every cabin is stunning with comfortable beds and en suite private head and shower.

In just a few days you find yourself starting to ask "What day of the week is it now?", then you answer yourself "Who cares?"
This is your time to relax, enjoy and "live in the moment"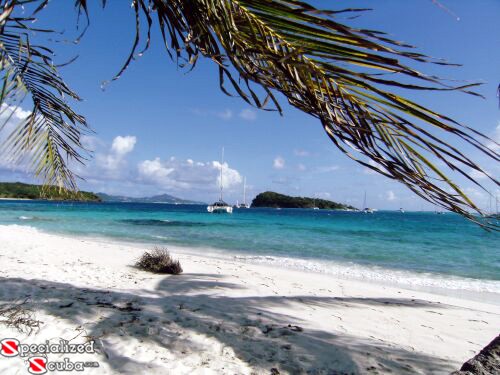 On a SailDives charter, this lifestyle of the rich and famous is an "affordable reality for anyone!"
AWESOME DIVES
You will be able to SCUBA dive the way you want to: in a small group; right off the back of the catamaran; pristine dive sites; in remote locations where dive shops and cruise lines do not go.
ALL INCLUSIVE - NO SURPRISES
Our packages are All Inclusive, food, beverages (including beer, wine and alcohol), water sports equipment (including SCUBA gear) and all port and marine park fees, fuel, ice, water and anything else used on the yacht.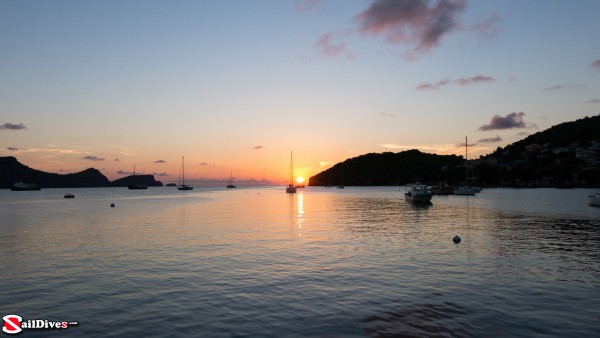 GREAT FOR NON-DIVERS TOO!
Best of all, if your spouse or significant other is not a diver he or she will have plenty of things to do while you enjoy 10 great SCUBA dives just like you would with any other SCUBA travel package.

Our itineraries provide lots time to enjoy those precious moments "together" on land tours, snorkeling or a romantic stoll on a secluded beach while we take care of the planning, cooking, cleaning, and all of the work.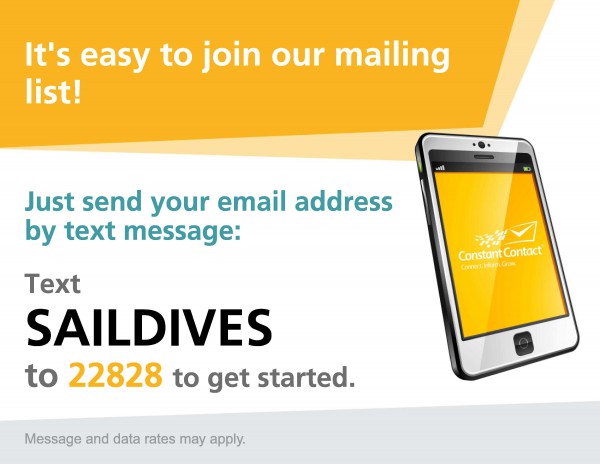 Dive & Stay Group Travel

Periodically we also offer group travel opportuities where you can join our dive group at land based resort.

Typically, we offer these in connection with a SailDives trip, but you are not required to be on the SailDives charter to join our group.