SailDives - Belize
from Placencia - Boarding Saturdays at 5 PM. Shows chronological listing of all SailDives cabins available in Belize. Click "Reserve a Cabin" to see the list.
Itinerary
ITINERARY is for one week North Itinerary and one week South Itinerary:
Please note: This is a sample itinerary. Weather or other outside factors may require course adjustments.

Arrival Day
Your catamaran is moored right outside the Tianna Rooms at Placencia Point.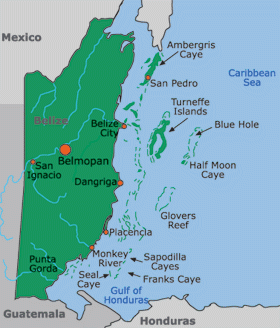 Upon arrival you will be warmly greeted and checked in for your weeklong SailDive yachting experience. Boarding will begin at 5:00pm.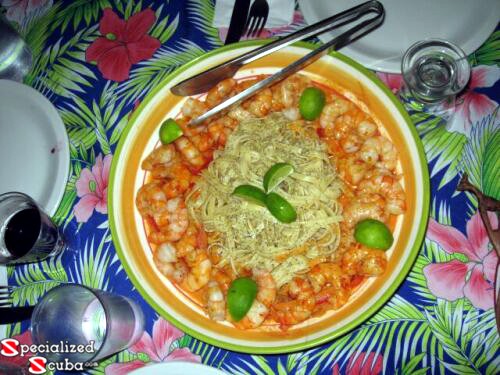 You will be introduced to your crew, fellow SailDive mates and shown to your cabin. You will have some time to unpack and settle in to your new home for the week. After a refreshing Welcome Cocktail your yacht will cast off and head out into the bay of Placencia where you will enjoy a delicious dinner aboard. Then you might like to do some stargazing and/or take a quick dip before heading to your cabin for a good nightís rest.

Belize SailDive North Trip

Cruising Day 1:
You will sail from Placencia to Queens Caye (also known as Silk Cayes) This area has such incredible diving you may desire to stay here for your entire week.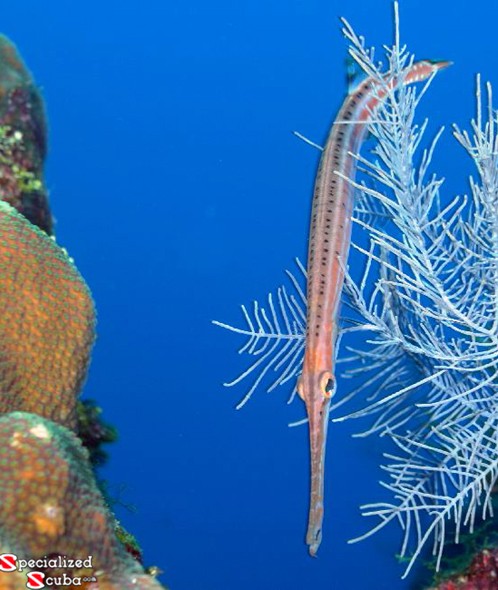 Possible dive sites at this location are:
Coral Garden, Gladden Spit, Shark Hole, Chub Canyons, Laughing Bird Caye (which is the southern most island in the central lagoon of the Belize Barrier Reef), other possible dive sites include Laughing Bird North, Laughing Bird South, and Laughing Bird Drop Off.
Laughing Bird Caye is roughly 35 feet wide by 350 feet long. Laughing Bird Caye is on an elongated ridge of reef known as a faro which is an angular atoll on a continental shelf, also known as a shelf atoll. Like an atoll, a faro is steep sided and encloses a central lagoon. The Laughing Bird Faro is surrounded by deep channels on all sides. Because of the unique structure there is quite an abundance and variety of coral habitats and marine life. The Laughing Gull (Larus artricilla) once use to breed on this Caye but due to an increase in human activity bird colonies have moved to undisturbed cayes nearby for breeding. Laughing Bird Caye is a protected marine park and is one of the premiere protected areas within the World Heritage Site. Probably before you are ready it will be time to sail off to your next lovely water destination.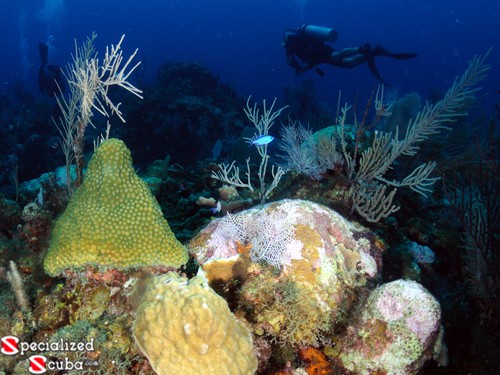 Cruising Day 2:
After breakfast is a great time to sail the approx 15 miles to Glover's Reef, which is the best developed atoll in the Caribbean. Glover's Reef is 12 by 32 km with a deep lagoon that has 700 coral patches encircled by a reef. This outer atoll lends itself to fantastic diving of massive plunging walls and several cays. Possible dive sites here include:
Bevís Garden, The Crack, Middle Caye Wall, The Abyss, Courtesy Slickrock, The Aquarium, Off The Wall, and West Wall. There are many great spots for snorkeling here too. Long Caye cut and Long Caye Lagoon are only 30' in depth. You can stay at Glover's Atoll and get in a few more dives perhaps even a night dive, were you will see more lobsters, crabs and maybe octopus and squid.

Cruising Day 3:
You can jump in the water for a snorkel before breakfast as another relaxing day begins. Today you will swim, eat, snorkel and SCUBA dive, laugh, snack and stay hydrated. If you want you can take the kayak out to explore and enjoy the warm Caribbean waters.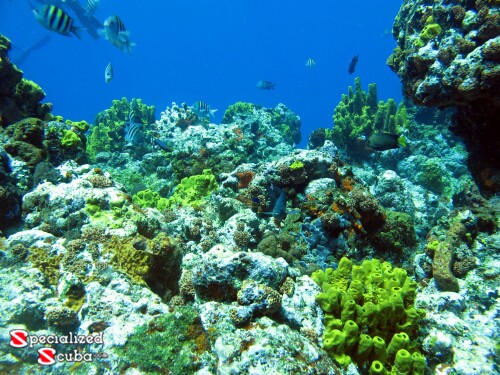 Tonight perhaps you'll have dinner ashore. You decide if you'd like a romantic dinner alone or to dine with your shipmates and crew.

Cruising Day 4:
Today is a day for more incredibly lovely sea and landscapes as well as more terrific diving and snorkeling. You'll start your day in the South Water Caye Marine Reserve, a 62 square mile (160-square-km) reserve that's popular for diving and fishing and has some of the most beautiful islands in Belize. Tobacco Caye is at the Northern tip of South Water Caye Marine Reserve. Tobacco Caye is only about 200 feet wide and 400 feet long, but there are five overnight accommodations and one bar on this tiny caye. There are no restaurants therefore dinner will be aboard your yacht and you'll have another evening under the stars.

Cruising Day 5:
Today you sail to Carrie Bow Caye. On this less than 3/4 acre island you'll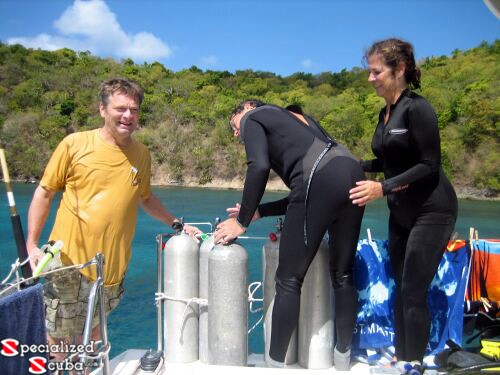 see a Marine Laboratory and Research facility. The Caribbean Coral Reef Ecosystem Program (CCRE) operates from here at Carrie Bow Cay Research station. This station has produced massive quantities of vital information for comparative studies with other reef ecosystems to assess biodiversity and to correlate environmental factors with biological phenomena and hazards (competition, parasitism, algal blooms, coral bleaching and invertebrate disease.) An incredibly vast amount of information has come from Carrie Bow Caye Research Lab. There is some superb snorkeling here in this area and is it quite a great spot to relax and drink in the scenery.

Cruising Day 6:
After breakfast and a dip in the warm water you will be sailing south through the Blue Ground Range to Pelican Cays. After another dive and a yummy lunch on board lunch you'll head downwind and sail through the inner channel back to Placencia. Tonight you will have a farewell dinner ashore. You might want to take some group photo's of the gang you have spent such a wonderful week with. And it's back to the yacht for one more night aboard ship, the last for this trip. Hopefully we'll see you again aboard another SailDives trip soon.

Departure Day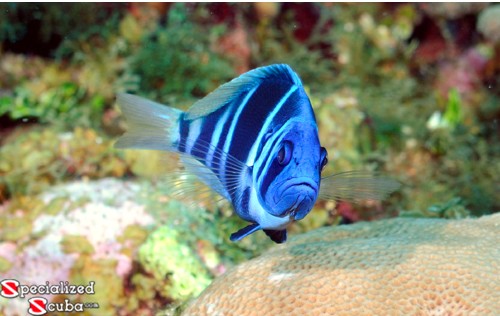 After breakfast onboard, it is time to gather your belongings and memories. Your crew will arrange transport back to the airport before exchanging fond farewells. Those of you who are staying additional nights will have a taxi to take you to your land accommodations. Additional arrangements can be made for some land based activities; whether exploring Monkey River or visiting one of the Mayan Ruins; you will already be planning your next SailDives ô adventure...

Belize SailDive South Trip

Cruising Day 1
Wake up for breakfast and have an early swim if you fancy it.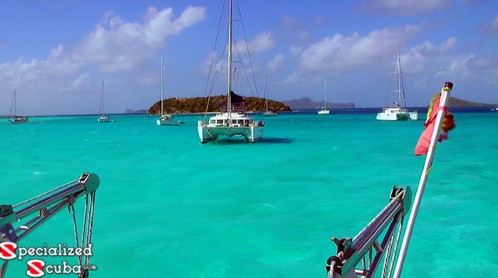 Then we set sail to nearby Lark Caye which is around 10 nautical miles north east of Placencia. Here you will find calm waters for swimmers and wonderful mangroves awaiting exploration by kayak. We host our first snorkel competition here, with bragging rights on offer to the snorkelling enthusiast who finds our resident seahorses. Donít worry, the crew know where they are just in case. After lunch on board we set sail for the beautiful Queen Cayes, also know as the Silk Cayes. This small group of Cayes is made up of three of the most exotic sand Cayes you will ever see. Jump in for another amazing snorkel before sunset cocktails provided on the beach. Donít forget your camera today as Queen Cayes has an unforgettable sunset.

Cruising Day 2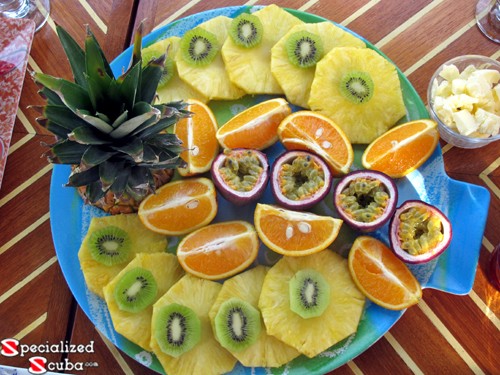 After breakfast itís time for more snorkelling and for our scuba divers to get their first experience of the week on the second largest barrier reef in the world. A short ride in a dinghy brings us to a 60ft reef dive. This may be the first time this week youíll see Belizean dolphins!
After lunch, you can work off some of those holiday calories by helping the Captain hoist the sails for a 2 hour journey to the beautiful Ranguana Cay - 2 acres of paradise on Earth. There are hammocks set up on the beach for you to relax in before diving off the beautiful white sandy beach into the coral reef waters. For the fishermen, Ranguana Cay offers some of the best bone fishing Belize has to offer. These 'catch and release' fish are caught right off the beach, under the shade of the coconut trees. After cocktails and dinner aboard, adjourn to the front of the boat. The stars, so far from any light pollution, are incredible.

Cruising Day 3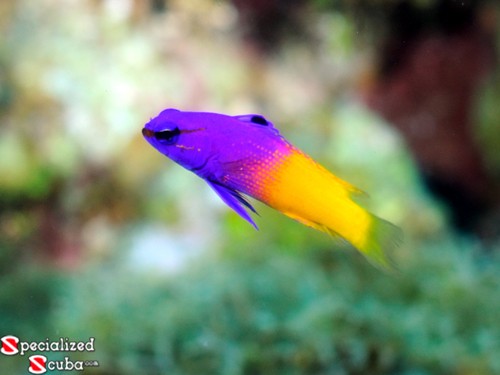 Following breakfast you will go for at short sail and anchor just inside the barrier reef at Walkabout Reef. Here you can do another dive in the deeper waters outside the reef or snorkel a bit in the shallow inner waters. Either option is the perfect way to explore this underwater paradise. After lunch we will once again hoist those shady sails to make our way, outside the reef, to Tom Owenís Cay. Tom will show you the Cays natural architectural wonders and explain the construction. Make sure you take a book to swap with him, as there is no Television reception. If you feel so inclined while here in this Cay you can throw out the fishing line and catch some fresh fish. If you are a really successful fisherperson you can put some dinner on the table. The freshest catch of the day indeed! Sunset cocktails are served aboard your yacht then youíll be brought ashore for tonight dinner of delicious local fare.

Cruising Day 4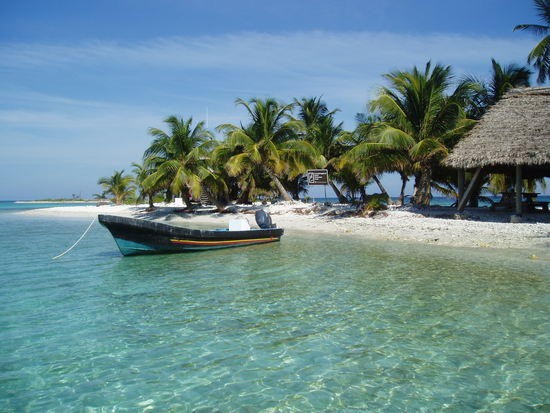 After breakfast we will make a short sail to Northeast Sapodilla Cay. Here you can stroll on the sandy shores looking for treasures that wash ashore. Snorkel right off the beach and explore this under water paradise. For the scuba divers you will enjoy another reef dive just 10 minutes away by dinghy, outside the reef. After lunch the captain will move the boat inside the reef and drop you and your first mate "guide" off the boat onto Vigilance Reef. Whilst the captain watches from the yacht enjoy the heavenly underwater views.


Cruising Day 5
Five nautical miles west lays Seal Cay. You can enjoy snorkeling and diving right off the boat with an underwater reef with a depth on top of 15ft and a vertical wall dropping down to over 100ft.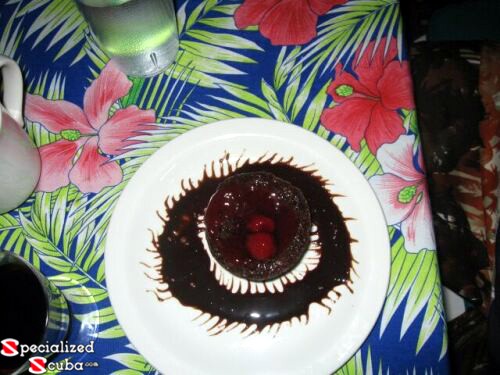 Like several of our anchorages this week, Seal Cay is a marine park which means there is no fishing allowed on or around the Cay. Because of this protected environment the Cay offers an excellent chance to see some of our bigger friends down under including lobster the size of footballs walking along the bottom without a care in the world. With the sails perfectly trimmed, another beautiful sail east sees us arrive at Nicholas Cay. This all weather anchorage is the perfect spot to relax, identify and discuss all those terrific little critters that you spotted during the day. Cocktails are served in time for another great sunset and more mouth watering culinary offerings.

Cruising Day 6
Breakfast today is followed by an early morning snorkel on a wreck in shallow water between Lime Cay and Sapodilla Cay. With no moorings or anchorage itís time to once again grab your first mate ďguideĒ and wave goodbye to the Captain as he drops you over the wreck.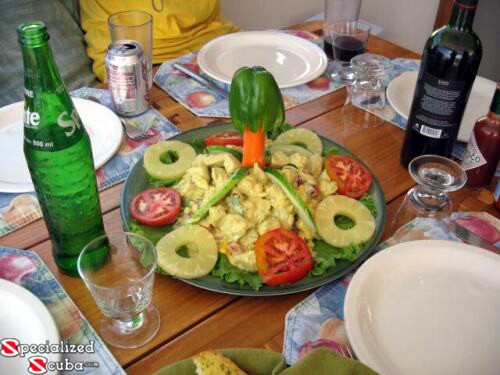 With a quick wave goodbye to your new found under water friends, who have now made this wreck their home, itís time to raise those sails again, drop the fishing line in the water and head North West for Colson Caye. On arrival we drop the anchor in time for a last lunch on board followed by one last swim. Keep an eye out for manatees as you re-enter the Placencia Cay area before heading back into Placencia and the end of the sailing part of our adventure. However, to compensate for that, tonight we dine out at our favourite local restaurant.

Departure Day
After breakfast onboard, it is time to gather your belongings and memories. Your crew will arrange transport back to the airport before exchanging fond farewells. Those of you who are staying additional nights will have a taxi to take you to your land accommodations. Additional arrangements can be made for some land based activities; whether exploring Monkey River or visiting one of the Mayan Ruins; you will already be planning your next SailDives ô adventure...

Top