SailDives - Bequia
from Port Elizabeth, Bequia in St. Vincent and the Grenadines - Boarding at 5 PM Saturdays. (Prices include 15% VAT) Click "Reserve a Cabin" to see the list.
Summary - Union and Return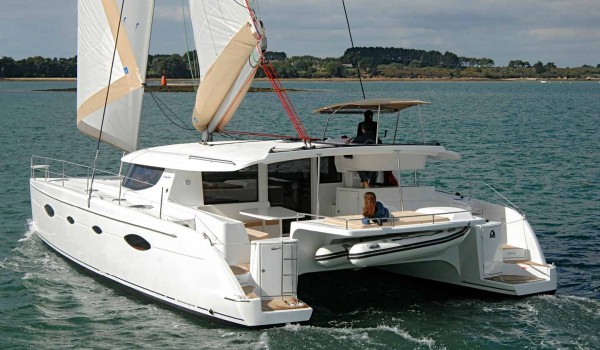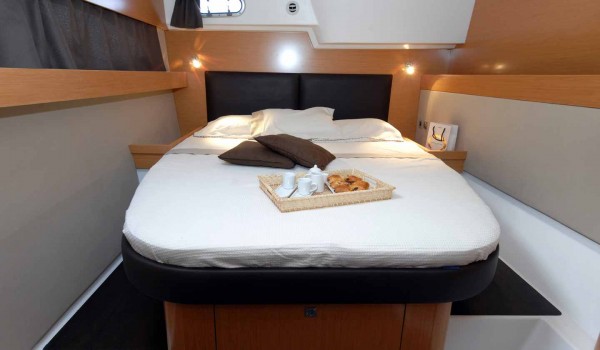 This is a SUMMARY of the 7 day SailDives charter that departs Saturdays at 5 P.M. from Port Elizabeth, Bequia, in the island country of St. Vincent and the Grenadines and ends the following Saturday at 9 A.M.

With only 3 spacious guest cabins on the 50' catamaran yacht, there is plenty of room for everyone to enjoy each other's company and still have quiet space for an afternoon nap or to review photos of the last great dive.

With a maximum of only 2 divers per cabin, you will enjoy the ultimate in both luxury and small group diving experience.
Every cabin has its own private en suite head and shower. Every cabin has its own 110 volt USA type electrical outlet for charging camera and dive light batteries, cell phones or laptops.

Explore amazing critter sites in St. Vincent like Two and One Half and Orca Point as well as enjoy wall dives and the Bat Cave.

In Bequia, you'll dive the Stratmann Tug Wreck and Devil's Table, Gibraltar Rocks in Canouan, Chatham Bay at Union Island, as well as some optional dives with Glenroy the Tobago Cays Marine Park.

Check out September 2015's Undercurrent online magazine for a current article about the awesome diving in the Grenadines.

You will have the chance for a morning snorkel in the Tobago Cays Turtle Sanctuary for a close up view of sea turtles munching on a breakfast of sea grass.

Visit the uninhabited island of Baradol to look for giant iguanas, tortoises and land snails.
Nights are spent in calm, quiet bays and often the only lights are from the billions of stars above and the bio-luminescence in the water below.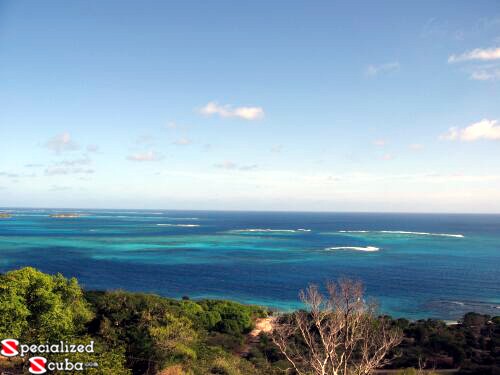 There is always time to stop on Mayreau, an island inhabited by about 600 people, and have a visit with Righteous Robert and gaze upon the beautiful Horseshoe Reef from one of the oldest churches in the country perched at the top of the hill.

You can fish while trolling between tropical islands and relax while sailing sometimes with no other boats or people in sight.

This is a remote location, but you will be met by warm and friendly locals, and enjoy some of the very best diving in the Caribbean! These yachts are about 3 years old.

Price listed is the TOTAL price per cabin for 2 persons ALL INCLUSIVE food, alcohol and sports on boat including 10 Scuba dives.

Price includes 15% VAT.

To check dates and current Availability click here.

It you have any questions about what is included, itinerary, the yachts, dates, prices, whole boat bookings please feel free to contact us.
top