SailDives - Tortola
from Nanny Cay Marina on Tortola and through the British Virgin Islands - Boarding from 5 PM Saturdays. Click "Reserve a Cabin" to see the list.
Summary - British Virgin Islands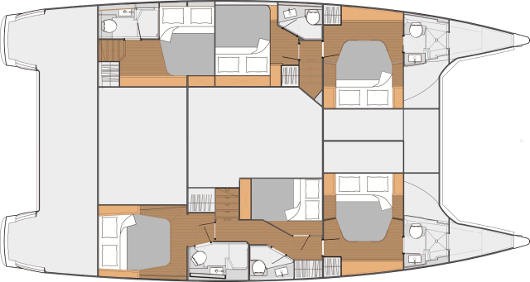 Unlike many other sailing vessels, these yachts offer queen sized beds not single bunks.

This one week cruise starts in Nanny Cay, easily accessible by ferry from St Thomas to Road Town or West End, or from the airport at Beef Island (EIS)

We board at 5 PM on Saturday for a fabulous week of sailing and scuba diving all over the British Virgin Islands!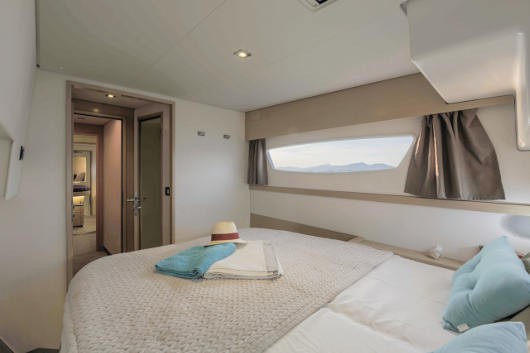 Depending upon conditions we will do 2 or more dives per day with at least 10 Scuba dives offered at various sites throughout the marine park such as the famous Wreck of the Rhone, The Indians, Alice's Wonderland, Spyglass Wall and many others.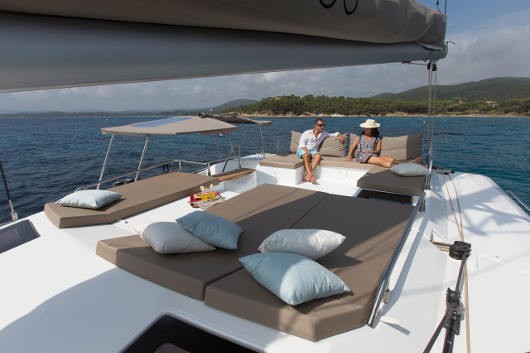 There will be at least one night dive, and possibly more depending upon the level of interest of the guests.

However, it is not all about diving.

Usually there are steady Tradewinds with lots of chances to sail.

Plus, you will have opportunities to snorkel, sun bath, go for a stroll on a secluded beach, or just lounge around and relax.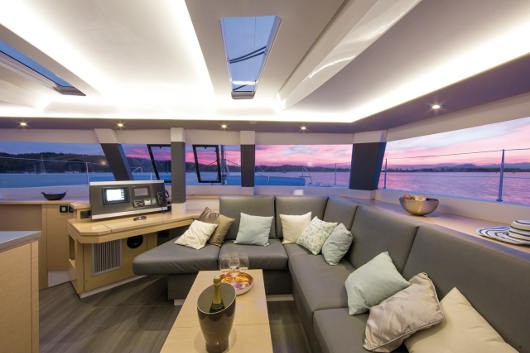 You can also visit the Soggy Dollar and Willy T's beach bars, The Baths and explore some of the quaint shops and villages along the way.



This vacation is particularly good for couples with a diver and a non-diver since there are enough dives to keep the diver happy and always plenty to do for the non-diver while the divers are getting wet.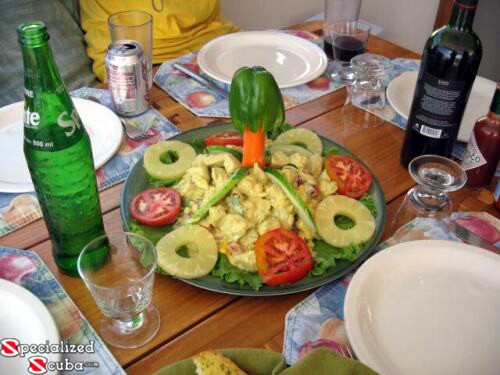 This is a crewed luxury catamaran sailing yacht with captain, chef and 2 person dive crew that will have a maximum of only 8 guests.

All beverages, wine, beer and alcohol are included as well as all breakfasts, lunches and 5 Four course dinners.

Two nights you will dine at local restaurants or beach bars as you desire, to experience some of the local cuisine. The itinerary is planned for you, crew does all the work, while you relax, enjoy living in the moment while you "Sail - Dive - Together" (TM) in the beautiful Caribbean Sea.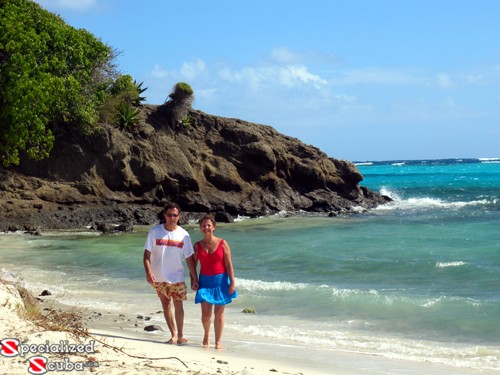 The British Virgin Islands are a cruiser's paradise with clear, calm waters, and it is our most popular sailing and diving destination!

Price is the TOTAL per cabin for 2 persons ALL INCLUSIVE food, alcohol, captain, chef 2 person dive crew, snorkeling, kayak including Scuba gear, fuel, mooring fees, marine park fees, insurance and salary.

SINGLE CABINS: check Dates and Availability click here.

WHOLE BOATS: check Dates and Availability click here.

It you have any questions about what is included, itinerary, the yachts, dates, prices, whole boat bookings please feel free to contact us.

top