Dinghy pick up service.
< prev 17 of 71 next > | Return to Exploring thumbnails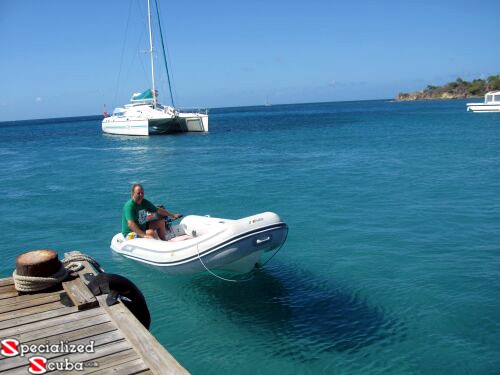 Dinghy pick up service. We sail to places where only small yachts can, dive some sites that are rarely used, as well as some major wrecks or reefs in that area. While the dive crew escorts the divers, the boat crew is available to assist non-divers. Ship to dock shopping service via dinghy.