Returning to the Cat.
< prev 42 of 71 next > | Return to Exploring thumbnails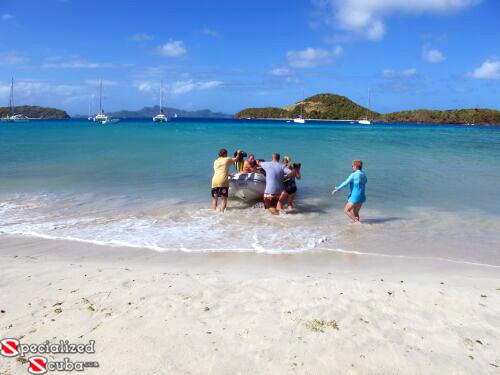 Exploring an uninhabited island together. Returning to the Cat. Many times the passengers will explore the islands together or in small groups and on the mid-week dinner ashore, typically its with the crew. You have the choice of how much time you spend together or socializing with your new friends on the ship.